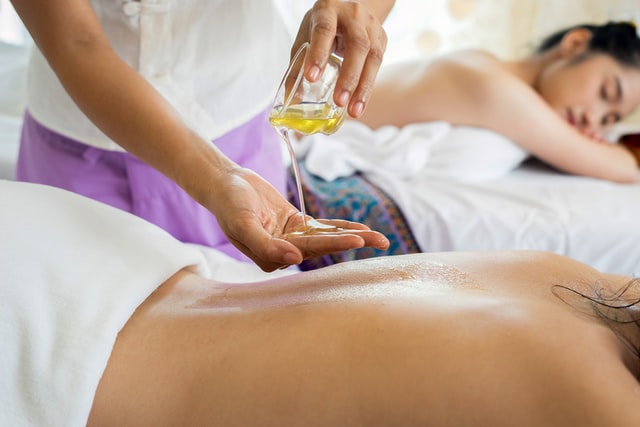 Toronto is home to a wide range of excitement options. If you are looking to find the best experience for a getaway from your home for a great degree of relaxation, the best that can ever happen to you is opting for a good resort or spa near you. Toronto has no dearth of any location that can be helpful for you in this context. Let us explore a few great resorts and spas that you would find much relaxing and exciting.
Taboo Resort: Lakeside Spa Getaway
The resort cum spa is located on the lake Muskoka and should definitely be your best bet for a great spa, a golf course and a restaurant. The food offered here is made from the locally grown vegetables thereby making a great experience by almost every count. The rooms are quite unique and great for any couple who would want to have a look at the lake. It should definitely be a great weekend option for your needs.
Ste. Anne's Spa
That should be yet another great escape from the city and should provide you one of the excellent options to enjoy your day at its best. You would find the spa offering you 16 guest rooms and 6 old style cottages to choose from. You can pick the one based on your individual preferences. The rooms with romantic fireplace are also available and make it one of the excellent experiences ever.
Langdon Hall
The Langdon Hall should be the best location for your luxury weekend in Cambridge, Ontario. It should be one of the excellent options for an enhanced experience for a couple's getaway. The great food and spa options should further make it one of the excellent resorts that you would want to go with. The spa is a part of the popular and famous Relays & Chateaux hotel group. The venue has 52 rooms with advanced amenities that include antique furnishings, baths with soaking tubs and walk-in showers.
Grail Springs Wellness Retreat
The restaurant is surrounded by the pristine forest and a beautiful lake. You can have a wide range of accommodation options that include excellent options for rooms with lake views. The rooms provide you access to one of the rewarding experiences with a host of activities such as yoga, snowshoeing, horseback riding, guided hikes and evening guest speakers.
If you have decided to opt for the best experience in terms of the perfect resorts and spas, you would definitely have a huge number of options available at your disposal. Once you have selected your favourite spa or resort, it would be advisable to check out the options for the best transportation options. We would recommend opting for the perfect experience in the form of Party Bus Rental in Toronto. The professional service quality offered by the service providers and the punctuality that you stand to gain can be what would further make it a more rewarding experience ever. That way, you would be able to enjoy one of the perfect choices for enjoying your getaways at its best.
SheSpeaks.ca was not involved in the creation of this content. Information contained on this page is provided by an independent third-party content provider. SheSpeaks.ca makes no warranties or representations in connection therewith.