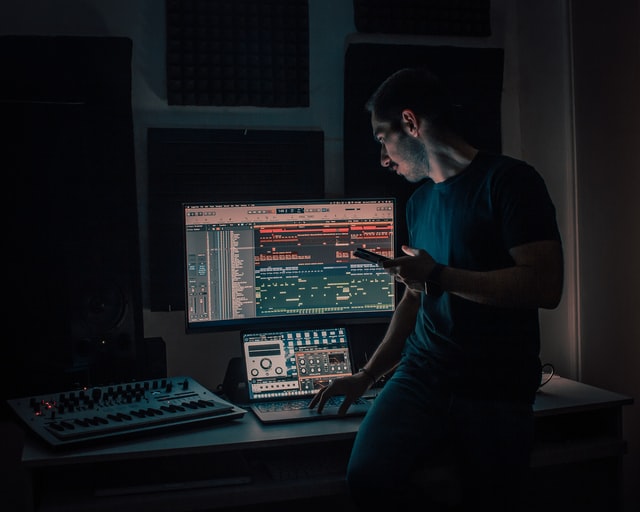 Every musician wants his songs to sound professional like the ones they hear on Apple play or Spotify. This article will tell you how to record a professional track at your home studio. I hope that it will give you the motivation to return to that song you've been working on. If you want to learn more, you can do it here https://ekmixmaster.com
Lyrics and melody
Any great track begins long before the first studio session. I tall starts with the meaningful lyrics and catchy melody. Even the best microphone and most talented audio engineers won't help you if your track doesn't come alive at this first stage. Take any pop song and try playing it on the piano. You will see that it still sounds great because the key to success lies in the structure, chords, and melody. These are the basics of any good track. It is a common mistake beginner music producers make. They haven't even finished the song, and they already talk about gear and recording. It is hard to say for sure why some songs become hits and others don't, but there are several things you can do to increase your chances of becoming number one on Billboard. One of them is having your track professionally mixed and mastered. If you need some help with it, EKmixmaster audio mixing blog can help you with that.
An interesting hook
Writing hooks require very little equipment. All you need is a DAW and a pair of headphones, and some time to go wild and experiment. You can even use your cellphone to record yourself singing. Start writing your song with a hook. Because if your hook doesn't stay in the head for at least a day, chances are your new track will flop. Don't waste your time on writing songs with dull hooks. Get it out of the way first, and then you can move forward, knowing that your track has all the chances to become the next big hit.
Memorable lyrics
And it doesn't mean that your lyrics have to be super deep and meaningful. They have to be memorable. If you listen to big hits, you will find out that most of the lyrics sometimes don't make sense. But there is a catchy phrase or word in the chorus. Simple words easily get stuck in the head, and paired with a great hook it's a win-win situation.
Include something unexpected in your song
To keep the attention of your listeners, the melody should evolve and build up. Ideally, something should change every twenty seconds of the song. But it is also important to include something unexpected and unusual. You can replace one of the snares with a recorded sound of a zipper, make an abrupt pause before the drop or include post-chorus. It will keep your audience on edge and be a pleasant surprise.
Regardless of the genre of music you compose, don't get discouraged if you don't get it right from the start. Every fail is an opportunity to grow and develop your skills, you will get better with practice. Writing music is hard work. You can't just sit around and wait for inspiration to hit you. It doesn't work that way. The only way to get your song released is to sit down and push through till the end. I hope that this article gave you something to think about and inspiration to get back to work on your track.
SheSpeaks.ca was not involved in the creation of this content. Information contained on this page is provided by an independent third-party content provider. SheSpeaks.ca makes no warranties or representations in connection therewith.