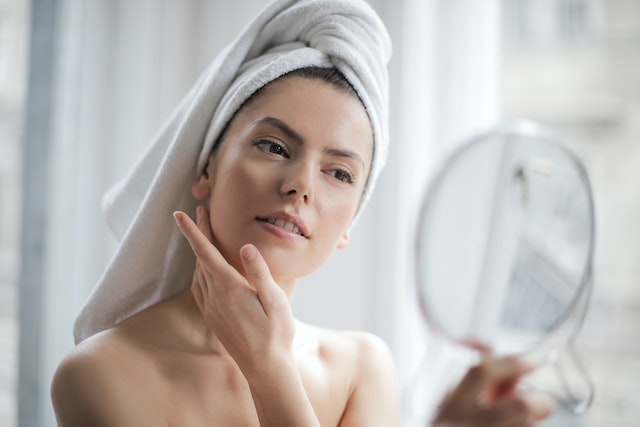 Have you ever been curious about that luxury skincare brand that everyone is talking about? The one with the funny name? Today, we're going to take a closer look at Biologique Recherche- what it is, where it came from, and why people are so crazy about it. Spoiler alert: the results speak for themselves.
Biologique Recherche is a French skincare brand with a reputation for astounding effectiveness based on a clinical and personalised approach to skincare using intentionally pure, raw active ingredients.
The History of Biologique Recherche
Biologique Recherche was founded in 1976 by Dr Philippe Allouche and his wife Josette Allouche. The couple started the company because they wanted to create a clinical and personalised approach to skin care. They were tired of seeing so many women struggling with skin issues and decided to do something about it.
The first Biologique Recherche institute was opened in Paris in 1980, and the brand has been expanding ever since. They started by creating products that used pure, raw active ingredients. These ingredients are what make the products so effective. The company has grown over the years and now has locations all over the world. People from all walks of life use their products to help with their skin issues.
Today, there are over 50 institutes around the world where people can experience the brand's signature treatments. In addition to these institutes, Biologique Recherche products are also sold in high-end spas and retailers.
The Benefits of Using Biologique Recherche Products
1. They are highly effective. Biologique Recherche products have been proven to be effective in treating a wide range of skin concerns, from acne and pigmentation to premature ageing and sensitive skin.
2. They are pure and natural. Biologique Recherche products are made from raw, natural ingredients that are carefully selected for their quality and potency.
3. They are free from harmful chemicals. Unlike many mass-market skincare brands, Biologique Recherche products are free from harmful chemicals and fragrances, making them safe for even the most sensitive skin types.
4. They are individually tailored. One of the best things about Biologique Recherche is that each product is individually tailored to the specific needs of the client. This means that you can be sure you're using products that are right for your skin type and concerns.
5. They provide long-lasting results. Because Biologique Recherche products are so effective, they provide long-lasting results that you can see and feel.
6. They are backed by science. All of Biologique Recherche's products undergo rigorous scientific testing to ensure they meet the highest standards of safety and efficacy.
7. They are luxurious. As well as being effective, Biologique Recherche products are also luxurious and a pleasure to use. From the beautiful packaging to the sumptuous textures, using these products is an indulgent experience that will leave your skin looking and feeling its best.
8. They give back to charity. For every product sold, Biologique Recherche donates to La Foundation des Hôpitaux de Paris-Hôpitaux de France, which provides funding for research into new treatments for rare diseases.
9. They have a solid reputation. With over 40 years in the business, Biologique Recherché has built up a solid reputation as one of the leading luxury skincare brands in the world.
10. They offer a money-back guarantee. If you're not happy with your purchase, you can return it within 30 days for a full refund, no questions asked.
One of the things that set Biologique Recherche apart from other brands is its commitment to using only the highest quality ingredients in its products. Their famous Lotion P50 exfoliating toner, for example, contains raw vinegar, horseradish, and lemon juice- ingredients that you probably wouldn't find in your average skincare product! But don't let the unorthodox ingredients scare you off- these products have been proven to be incredibly effective in treating a variety of skin issues.
Exfoliating toners like Lotion P50 are great for people who struggle with breakouts or uneven skin texture because they help to slough away dead skin cells and unclog pores. If you're someone who's looking for an anti-aging solution, Biologique Recherche has you covered there too. Their famous Serum Placenta is an ultra-concentrated serum that contains placenta extract (yes, you read that correctly!) which helps to diminish fine lines and wrinkles while also brightening the complexion. Trust us when we say that this stuff works!
Conclusion
If you're looking for a luxury skincare brand that delivers on its promises, then look no further than Biologique Recherche. With over 40 years of experience in developing highly effective skincare products, Biologique Recherché is a brand you can trust. What's more, with a money – back satisfaction guarantee, there's nothing to lose by giving their products a try!