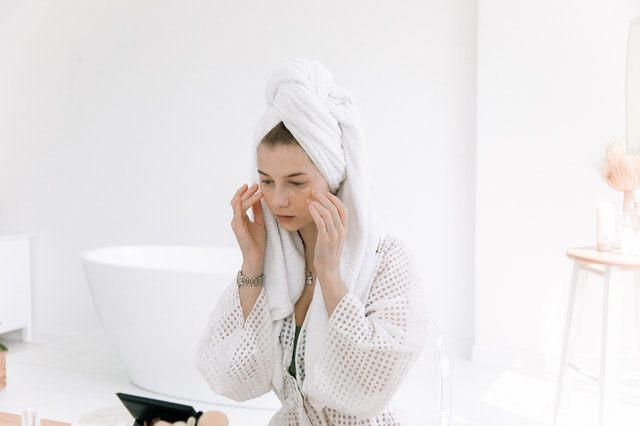 At this present age, you would find literally tons of skincare advice floating around the web world. The same web world would tell you skincare secrets that are nothing but myths.
It's time to debunk all those skincare tales that have no connection to the truth. Check out the following skincare myths that are quite popular and often cause confusion.            
1. Acne Is Caused By Not Using Face Wash
Undoubtedly, it is one of the oldest and craziest myths of all. Acne has got no connection with face wash or not washing face properly.
Acne is caused due to 4 common factors. The most prominent one is clogged pores due to dead skin cells, sebum, inflammation, and bacteria. Washing off would surely not solve the cause. To know the other 3 reasons, check out Cosmetics Arena.
2. Anything Written Natural is the Best
Another myth that often people believe is true. Cosmetics that contain significant amount of colourants and preservatives that are not derived naturally can never be natural. A natural cosmetic would contain all natural or sourced from the nature components.
The same goes with chemical free cosmetics. Nothing is chemical free as everything has chemical properties. Even the simplest water is a chemical. What you need is a cosmetic free from harmful chemical components.
Often companies say that their cosmetic is preservative free. Well! If the first ingredient in their list is water, then no way the product is free from preservatives. A product with water is always susceptible to the growth of bacteria and fungus.
If you are looking for a bunch of harsh chemical free products, here is the compilation you need.
3. Wearing Makeup Regularly Makes You Age Faster
Well, if you are someone who every now and then forgets to remove makeup just before hitting the bed, then surely your skin is going to age faster.
It's all about proper cleaning. Using a face wash is not enough at all especially if you are a lover of waterproof makeup. Your skin needs double or deep cleansing.
If you do not wash off your face properly, all the makeup traces mixed with dirt and pollutants would surely clog your pores. All these clogged pores would only make the ageing faster.
All these myths are quite common and often people talk about these. I hope now you have understood how unique skin science is.  
SheSpeaks.ca was not involved in the creation of this content. Information contained on this page is provided by an independent third-party content provider. SheSpeaks.ca makes no warranties or representations in connection therewith.