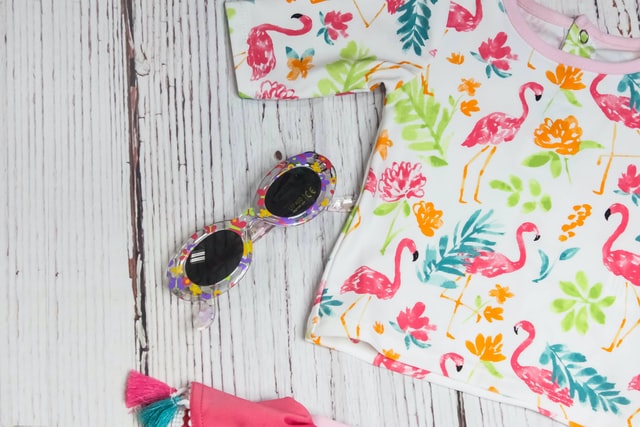 Women's Clothing – Women's Plus Size Clothing – Maternity & Nursing Wear – Babies – Toddlers – Kids – Teens Fashion too.
Do good and feel good when you shop with Faith and Love Thrift!
$1 of every item sold is donated to the Alberta Children's Hospital. Who are we? We are parents trying to rebuild our lives after our amazing 4 year old daughter was born with two rare conditions and has required 4 heart operations and 22 other surgeries on her esophagus. We feel giving back is our honour and incredibly important for future families.
Why Should You Shop Second-Hand and Adopt 'Slow Fashion' Movement?
We believe it's time to make an even stronger stance against the fast fashion industry and help our planet!
By shopping for pre-loved and rescued new clothing, you will help continue to drive the current downtrend of buying new, cheaply made clothes that end up in landfills, which by the way is about 12,000 tons in Canada alone.
Did You Know? 1 Cotton T-Shirt = 2,700 Litres of water used in the production process and 1 Pair of Denim Jeans = 10,000 Litres of water! The chemicals used are also extremely toxic to our water and skin.
When we hit these BIG chain retailers' hard in the pocketbook, they will stop making the overproduction of poor-quality textiles. This does create the cycle of reverse logistics and we the consumer are the only ones who can STOP them based on the principles of Circular Economy. Ask a friend or family member to teach you how to mend clothing (it's actually really fun and in powering to learn new life skills.) Have the conversation on the importance of reusing with your children. The environmental movement is already making massive waves and positive changes, but they still have a LONG way to go.
We are skilled at sourcing stylish, durable high-quality fabrics with timeless style. Our online thrift store is not based on the principles of selling clothing just to make money. We care, we act and make a difference! We need amazing customers like you to help create a much brighter future for our children!
All Items Not Sold are Donated to WIN
We strongly encourage you to reach out to us if you know of anyone who needs help! With these uncertain times and domestic violence rates rising, we are happy to help in anyway we can.
Visit Faith and Love Thrift on Instagram: https://www.instagram.com/faith_4_times_heartwarrior_chd/