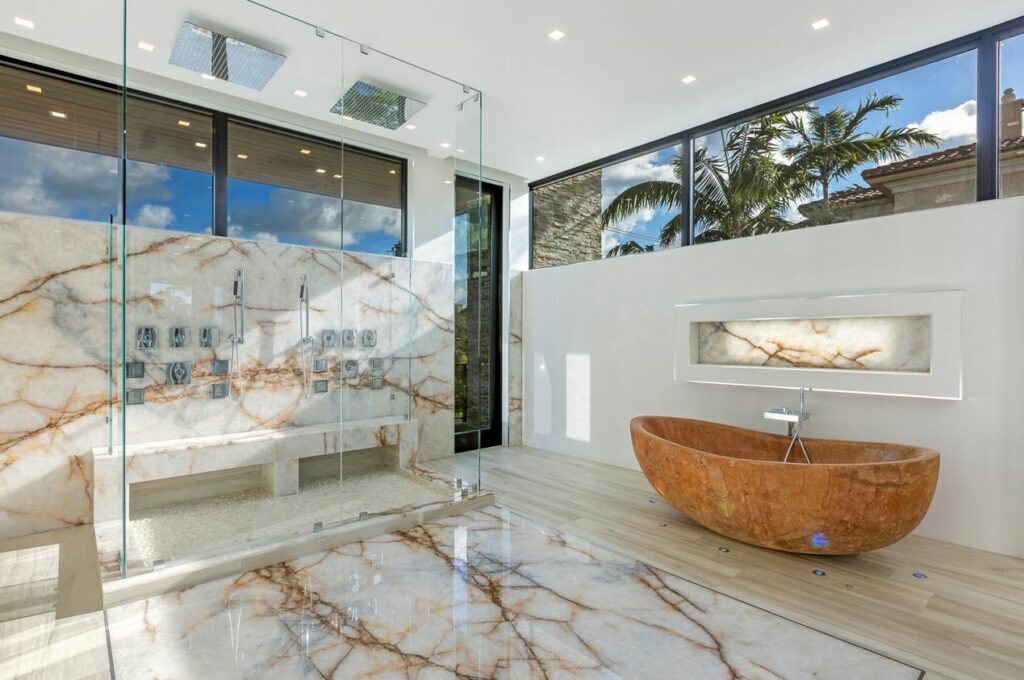 1 million euro bathtub? Yes, that's the price of the Rose quartz bathtub! Riches, it appears clear, that money can buy you anything, including a massive crystal bathtub. This extraordinary luxurious bathtub, which cost up to 1 million euro alone, was built by the luxury Italian design firm Band and is set to be installed in one of the most expensive new housing developments in the Middle East.
I wondered if it's me who cares a lot about a modest Jacuzzi on a cold winter day, or the wealthy tycoon who, with great pleasure, writes a six-figure check to take a hot bath. Isn't that huge? And to find out, I looked into what makes this € 1,000,000 luxury bathtub so unique.
Here's how they managed to come up with a valuable and unique artifact: they traveled to the Amazon and discovered a stone of rock crystal weighing 10,000 kg, the absolute maximum weight for natural stones. The crystal was carried in its completeness to Florence and worked on by Italian craftsmen for countless hours, smoothing the inside while leaving the outside natural to retain the rock crystal's uneven beauty.
The precious stone for the baths was acquired from a 10 tonne (23,000 lb) piece of rock crystal found in the Amazon rainforest in Brazil.
The raw stone was then divided and sent to Florence, where the flawless inner surface was carved by hand over hundreds of back-breaking hours. We must confess, this isn't the most ethical piece of homeware.
The ultra-exclusive natural stone tub is available in three colors: green quartz, rock crystal, and rose quartz bathtub, so even the most discerning billionaires will find something to their liking. Tamara Ecclestone, a wealthy socialite, had a unique bathtub created by Baldi, replete with diamonds and gold taps.
The huge deep forms, which measure six feet in length and are just two feet tall, provide ample capacity for three people.
Crystal is regarded as among the most effective healing stones, with energy-enhancing qualities that can aid in the treatment of emotional trauma. It turns out it's more than simply a glitzy adornment.
So, where can you take a bath in one of these unique patterns? You may visit the XXII Carat Villa complex in Palm Jumeirah, Dubai if you have a few million dollars to spare.
"The homeowners will be among the first in the world to soak in these extraordinary tubs and enjoy the unique, wonderful, and opulent experience," Anton Yachmenev, managing director of Forum Group, told Forbes.com.
The luxurious gated community features 22 villas, each with imported marble flooring, a 25-meter swimming pool, and a crystal bathtub in the most costly homes.
Although the villas start at $10 million and go up to $25 million, there is plenty of interest. Many of the properties have already been sold to Russian, European, and Chinese investors.
SheSpeaks.ca was not involved in the creation of this content. Information contained on this page is provided by an independent third-party content provider. SheSpeaks.ca makes no warranties or representations in connection therewith.