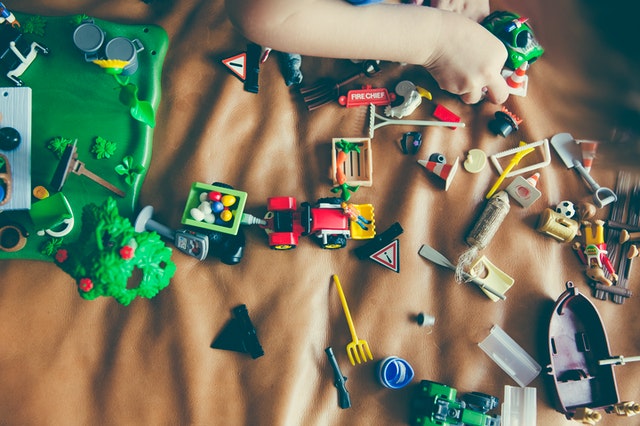 It's more challenging to choose a gift for kids than for elders. To get the ideal pleasant for kids is a time taking and challenging work task. Due to diverting or ever-changing wishes and expectations, kids have no specific fond. To handle this situation, parents suffer when they choose gifts for their kids. While if you are looking for your Friend's Kids gift, it's more challenging to figure out what the other's child would like.
Are you facing this trouble, then you are on the right page. Here Wifferent toy store is giving you something different idea. That is not only likable but also safe toys for the 0-3 year's age group.
Tips to consider before purchase of toy
If you are facing a problem in selecting toys for friend's kids, you can go through our guidelines and pro tips that help anyone choose toys for under three-year-old kids.
Consider safety and comfort while purchasing a gift for friends' kids. Toys free of BPAs, phthalates, PVC, or toxic chemicals and dyes are the best ones.
For 0-3 age group kids, a learning gift is a good choice. If you want to inspire your friend and please her kids, a learning gift is a good option.
Under three years, kids have no preferences about gender-specific toys. So try to pick gender-neutral toys.
Kids always want to have something that their elders have. So try something tech-related gifts that are trending nowadays like accessories Rail Car Train Track Toys.
To make happiness on friends kids face, try to consider this tip. Kids like multiple colors instead of something light and individual color toys. So by colorful adventurous color gift.
Adorable, Affordable and comfortable toys
Parents who want to save their time and energy to choose toys from the store can buy anyone from the following toys. These are the best material, safe, good size, and colorful toys for you and your friends.
Duck Sucker Shower Spray Water Toys
For kids who are under one year, the best thing is to make their shower enjoyable. A duck sucker shower with three little ducks, a boat, and a shower is best to give friends' kids on their first birthday. Due to the detachable shower tube, it's easy to clean and offers safety from germs. Low and high-level water can switch according to kids' comfortability of joy. The duck shape attracts kids to take a bath without any fear.
Pros
Easy to clean
Two water level option
Attractive design
Dancing Cactus Copy Cat For Toddlers
If your friend is constantly tired due to the weeping and cry of her kids, then you have an opportunity to keep her relax. Dancing Cactus Copy Cat for Toddlers is a new and musical toy for kids. The charming sounds, music, and dancing cactus catch kids' eyes and make them laugh instead of cry.
Pros
Multiple songs with dancing pose
Multiple color cactus plush toy
Can use as home décor
Final words
Are you take your final decision or looking for more assistance? In this regard, visit a wifferent store toy collection to get help and assistance in online toys shopping.
SheSpeaks.ca was not involved in the creation of this content. Information contained on this page is provided by an independent third-party content provider. SheSpeaks.ca makes no warranties or representations in connection therewith.