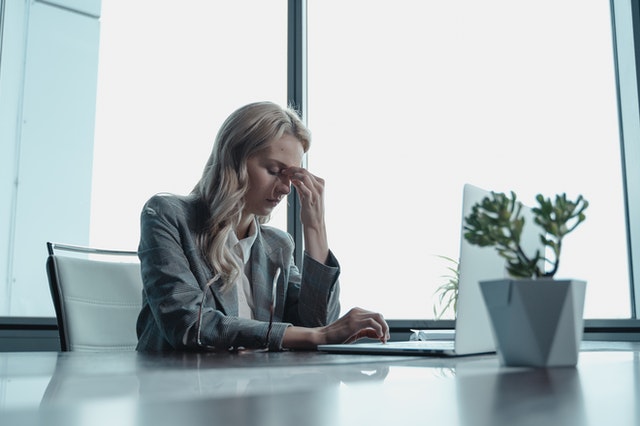 Protecting your peace of mind
You are not going to feel good in the office unless you learn how to manage workplace stress. Start by taking steps to block negativity, seek growth opportunities to stay challenged, practice mindfulness by deepening your breath any time you feel tense, and unplug from work after work hours because it helps in keeping yourself feeling centered.
Learning to recognize toxic bosses and colleagues
A drama-filled team or a bad boss can easily turn your job into a trying experience. There are some common traits that can be seen in toxic bosses, including abrasiveness, bullying behavior that makes it hard for those targeted to feel safe to voice opinions or make a mistake, and a tendency to micromanage. Work colleagues can be toxic too, and in some extreme cases bully their peers, which creates a negative working environment in the office. You should always look at such traits to identify toxic people in your workplace and find a way to stay away from them. In serious cases, go to the human resources to get help.
Taking time pressures
There are some productivity solutions you should learn so you can feel better when working so you can avoid the feeling of drowning. Make a list of non-negotiables in your work to-do list and then reschedule everything else. You should not be tethered to the office through text and e-mails; the best thing to do is talking with your boss about a reasonable schedule of availability, then share it with your team. Focusing on what really matters is important because it is going to help you meet your work and financial goals.
Tuning out the noise
You should learn how to ignore distractions if you want to avoid being sucked into projects and conversations that derail you. While it is good to chat with your co-workers from time to time because it gives you a nice break from your desk, be careful so that you don't end up wasting time. Always control when and where you engage in conversations instead of getting interrupted every few minutes by someone walking by. If you find yourself being distracted by things like social media or checking your inbox or standing by the water cooler talking with your co-workers – consider having "breaks" where you can do those activities. Make sure you stop when the time is up.
Prioritizing your sleep
Not getting enough sleep is a sure way of messing up your productivity. Sleep is one of the most important things for your productivity. Sleep is an important tool that will give you the focus and energy needed to be productive and confident. Consider investing in an Avocado Mattress. Deadlines and work drama can lead you to toss and turn, so make sure you take steps to dial these areas. Have a talk with your boss so you can deal with your overfull plate. If you find yourself having a hard time waking up even when you use an alarm, then consider going to bed earlier – the time you lose when you sleep earlier is going to be recovered the next day when you will be feeling 100 percent.
SheSpeaks.ca was not involved in the creation of this content. Information contained on this page is provided by an independent third-party content provider. SheSpeaks.ca makes no warranties or representations in connection therewith.