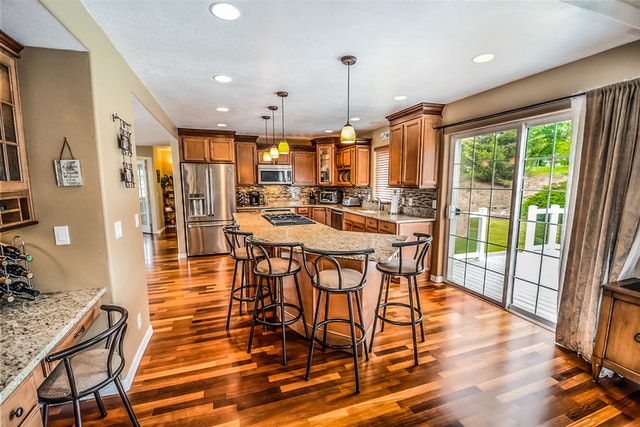 The growing competition in the real estate industry is forcing realtors to try some innovative methods to promote properties. Buyers also seek top-quality visuals to consider the options presented on the table. It has encouraged realtors to use virtual staging to market the product in a better way.
Modern buyers prefer to go online for a property search. Virtual staging can present the best visuals of the proposed property to generate more leads. Skilled real estate agents gain more clients with virtual staging than regular home staging. Therefore, it seems a better way of promoting a property!
How does it work?
It's not just about crafting a virtual space with some furniture and appliances. A professional real estate photographer will visit the vacant property to take high-quality pictures of the interior space. He will use highly sophisticated tools to decorate the entire space. The potential buyer will have a more welcoming impression and you will get more leads.
All the leading real estate companies are using web portals to gain more clients. Virtual staging puts you ahead of them all with high-quality pictures of the property. Buyers see what they can do with the property you are promoting. It draws them to your office and then you can use your skills to make a sale.
What does make virtual staging so beneficial for realtors?
The following features make virtual staging the most effective solution to promote a property:
It exhibits the full potential of the property:
Potential buyers do not find empty homes, shops, or offices that impressive. Such units do not display their full potential to the buyer. Your top priority should be showcasing how good the property will look after interior decoration. You can either try regular home staging or virtual home staging to achieve that goal. Virtual staging is obviously a more convenient option!
It's a time-saving way of staging a real estate property:
Experienced real estate agents know that physical staging can take several days to complete. They know it because they have done it time and again. Virtual staging on the other hand completes within a few hours. It is a fast and effective solution when it comes to staging a property quickly online.
No heavy lifting and no moving required:
Virtual staging is probably the most convenient way of home staging. You do not need movers and labors to lift heavy objects. Let the professional click some pictures and craft an interior that can impress your clients. You can relax on your couch when the job is in progress. Put it online once completed and get ready to entertain many potential buyers!
Yes, virtual staging is worth it!
Virtual staging is worth it because it is flexible. You can turn a craft room into a closet, a bedroom into a nursery, and a living room into a theater or something else. It takes just a few minutes to make those changes.
You can always present what the client is looking for. It increases the chances of making a sale and reduces the risks of losing a client. Therefore, it's quite beneficial for real estate professionals.
SheSpeaks.ca was not involved in the creation of this content. Information contained on this page is provided by an independent third-party content provider. SheSpeaks.ca makes no warranties or representations in connection therewith.