Installing your stone bathtub is easier than you think. As mentioned earlier, you can even do it on your own. The only issue you might have with installation is the weight of the tub. You will need some help to carry the tub from the delivery truck to the bathroom area. Stone bathtubs are luxurious and versatile and can be enjoyed for many years to come.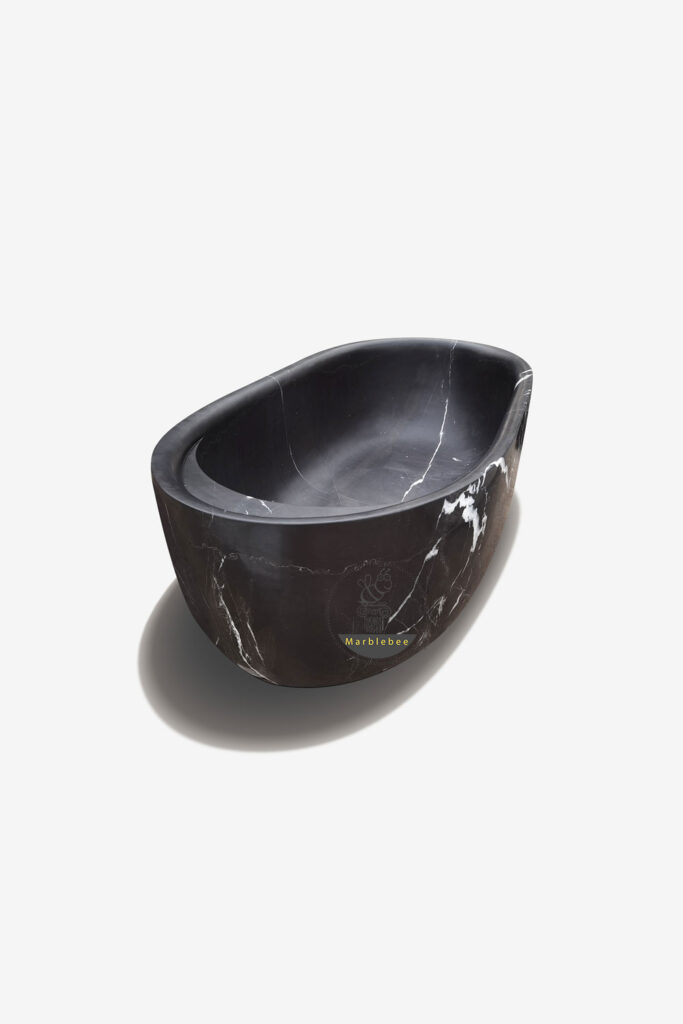 Following the steps below, you can easily get your bathtub installed.
Step One: After purchasing the bathtub, you should ensure it is in a perfect state. You can check by filling it up with water to see if it would leak out. Also, generally, inspect around it to be sure it has no-fault.
Step Two: Before bringing in the marble bathtub, ensure that the ground is solid enough to carry it. This is the case especially if the floor is made of marble. Your floor support should be nothing less than 635kg.
Step Three: Measure the natural stone bathtub to see if it would fit through the doors. If it would, that's perfect but if it won't, you need to remove the doors. This would create an easier passage.
Step Four: Before putting the tub in place, install the pumping and drainage.
Step Five: Find a way to elevate your tub for easy access underneath. Do this by inserting lumber or shims.
Step Six: Connect the pipes and tighten them. Afterward, lower the tub back to the ground by taking out the shims or lumber.
Step Seven: Use silicon to seal between the tub and the floor. It creates a pressure seal to support the tub.
Once you have carried out these steps and allowed your silicon to dry, it is ready for use.
Finally, for a better, beautiful, and more comfortable bath feel, opt for natural stone bathtubs such as a black stone bathtub. It is classy, affordable, and simply desirable.
SheSpeaks.ca was not involved in the creation of this content. Information contained on this page is provided by an independent third-party content provider. SheSpeaks.ca makes no warranties or representations in connection therewith.