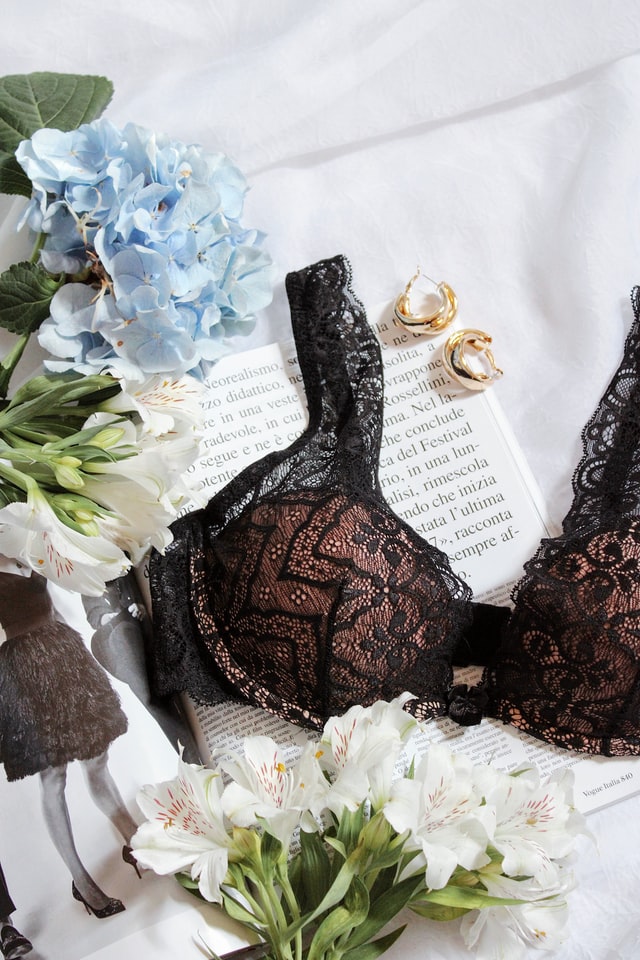 As a woman who is now grown up, I found myself pondering bras. Until now my bra shopping was limited to the mall a couple of times a year and hitting the main stores there. La Vie en Rose. La Senza. Victoria's Secret.
I don't have a very large bust but I still do have boobs and I cannot comfortably leave the house without a bra.
A while back I was having a conversation with a friend and she told me about an amazing shopping experience at a boutique bra fitting store. Aren't they all bra fitting stores? Apparently not!
Although chain stores offer a "bra fitting service", it is usually run by women with minimal training. After all, these are low end retail jobs.
My friend said her husband gave her a gift card to a local bra fitting store. She had never gone, but heck, she had a gift card. So off she went and she said the experience changed her life.
Is it possible there is such a difference between shopping for bras at the mall compared to shopping for bras at a specialized store?
I went online and found a Reddit group called, A Bra That Fits. This group has over 400,000 members! Women help each other with fitting advice, brand advice, store recommendations, pretty much anything and everything about boobs and bras.
I put Victoria's Secret in the search bar and found a barrage of complaints about the quality, the fitting, the size range, all of it. Suffice to say, there were not many fans in the forum.
Next, I decided to check the store my friend went to. Not familiar with their bras, I couldn't know how they would fit. These bras were beautiful, but they were much more expensive than I was used to paying. At the mall I could get 3 bras for about $100. Here each bra was costing $100 or more!
Still, I decided to book an appointment for a fitting.
Before my fitting I decided to try measuring myself as well. The information online was overwhelming! So I decided to research for an accurate bra size calculator. The result was a bra size much larger than I had ever worn before. At this point, there were some nerves to the whole process.
Two days later I was in the bra fitting room, with a fitter who was much older than any sales rep I had ever encountered at the mall and much much more knowledgeable.
My experience at the bra fitting store was very very different from mall shopping.
The first thing was the quality of the fitter. I encountered a woman with an incredible depth of knowledge and really, a pro at what she does. She made me feel comfortable, relaxed, and it was very relatable. At the mall, I admit, I felt slightly rushed and disconnected from the process.
The second thing was the ambiance. The store was kept in impeccable condition and the change room area was designed to allow me to test the bra! They made me bend over, walk, twist around, to make sure I felt great in the bra.
The third thing was the merchandise. The products were outstanding! I was swooning over the bras. My favorite bra was an Empreinte bra. This is a French brand, and the bra I loved was Empreinte Cassiopee. I loved this bra, but unfortunately, it was out of my budget.
I ended up buying two other bras that were great. I bought a Panache bra and a Prima Donna bra. The Prima Donna bras were also expensive, but this one was a fashion color from last season so it was on sale and with no panties. The fit is sublime.
As I was finishing my fitting, I coyly asked about finding Empreinte bras on sale? The fitter did give me some good tips.
The first was to sign up to the store's newsletter and follow their social. This way I would be quick to learn about sales.
The second thing the fitter told me was that a great thing about these bra brands is that once you are fit and have worn them, the sizing is pretty consistent in their product line. This will let you buy bras online with a reasonable degree of confidence. But don't try to mix brands to size!
She was clear that a Prima Donna bra won't fit me the same as an Empreinte bra or a Simone Perele bra. So pick a brand, get fitted, get used to the style you prefer to wear, and then you can start to shop online for bras.
I have been wearing my bras consistently since I bought them. I most likely won't be back at any mall stores for bras. Once I write a few more articles and have a few more dollars in my pocket, I'll be back at a bra store, learning more, trying more bras on, and buying more. With the nice warm weather coming I do need some flirty fun new bras!