For a comfortable and pleasant cooking experience, one should have all the tools and weaponry at his disposal. Cooking with old school wooden stoves and giant pots is a part of history thanks to the advancement in technology you can now equip yourself with the latest and the greatest kitchen tools ever.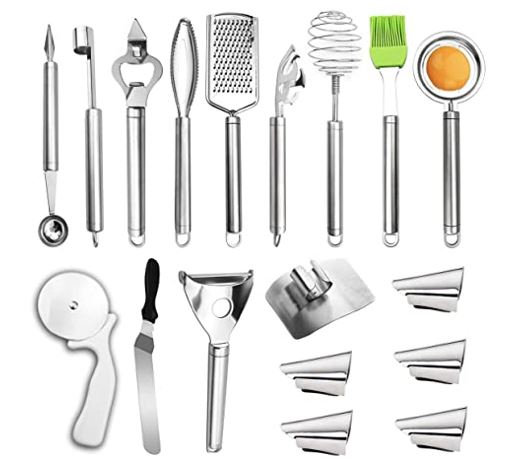 This guide will cover two of the most important kitchen appliance that one should have on their kitchen counter right away:
Bread Maker
Coffee Maker
The benefits of these amazing kitchen gadgets are immense in terms of performance, value and comfortable cooking experience. These automatic magic machines do the hard with the push of a button and you get the finest results with minimal efforts. Let us discuss the benefits of these amazing kitchen gadgets one by one.
Bread Maker
A bread maker, also called a bread machine is an electric counter appliance designed to make and bake bread. Although, some machine may have different design and look but most of them have similar features and functions – less or more.
The bread makers work in a simple fashion. The ingredients are added to the machine in the listed order. Once you chose the program, the machine start mixing and kneading the bread dough. The machine then takes it through a rest period, first rising, second rising and then baking the bread. This cycle from kneading the dough to baking the bread can range from two to three hours. Most machines have a countdown timer which takes the guesswork and babysitting out of equation.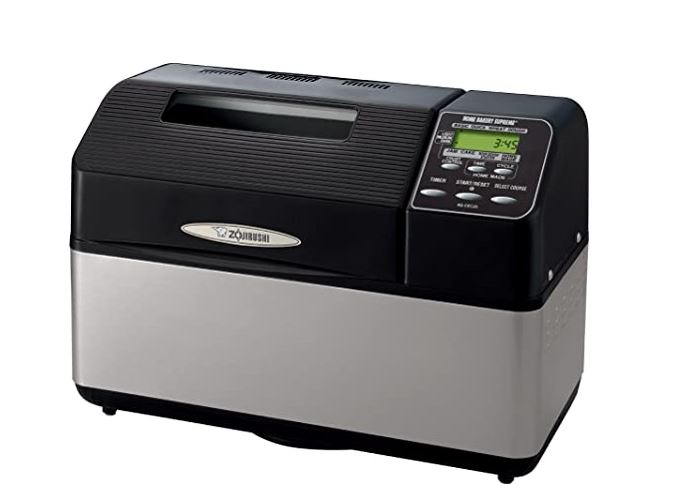 The advantages of having a bread maker machine at your disposal are countless with some listed below:
You get to have delicious homemade bread effortlessly.
Make fresh bread daily and say goodbye to low quality store-bread which is sitting in the freezer for months perhaps.
You get to choose the crust level i.e. Brown, Dark Brown.
You are in control of what goes into the bread maker machine and that guarantees perfectly healthy bread every single time.
Even if you aren't a skilled or pro cook, the machine will take care of everything for you.
Investing in a bread maker is a wise decision in long run which eliminates the need to run to nearby store every time you need fresh bread. Do check our guide to Best Zojirushi Bread Maker in order to find out more!
Coffee Maker
An automatic coffee maker is another great machine that brings nothing but comfort and convenience along with great tasting coffee. Isn't it annoying to drive every morning to get your daily dose of caffeine?
Coffee makers are made to make life easy and convenient. It is the functionality of a coffee maker that makes it cool and interesting. These machines are designed to make your coffee drinking experience super exciting. Whether single or a full carafe, coffee makers are straightforward and easy to operate and use. Most coffee makers have advanced features which allow you to program your coffee maker as per your need for having a delicious and aromatic cup of coffee in the morning. Programmable coffee makers are perfect for folks who can't wait for coffee in the morning due to tight schedule. Set your machine in the evening and get your coffee ready in the morning, it's that simple!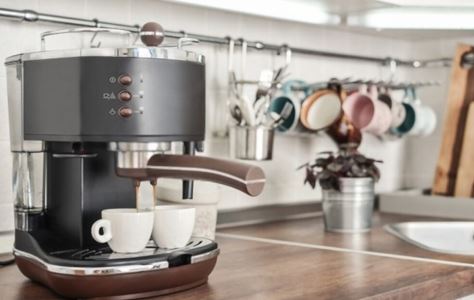 In addition to that, you know your coffee has everything healthy when you are in control of what goes into your cup of coffee. Further, coffee makers are super portable so in case you frequently change places, it will not be a big deal to transport it. If you are looking for one, do check our guide to Best Single Serve Coffee Maker Under 100$.
Do let us know your thoughts on these two super beneficial kitchen gadgets in the comment section down below!
SheSpeaks.ca was not involved in the creation of this content. Information contained on this page is provided by an independent third-party content provider. SheSpeaks.ca makes no warranties or representations in connection therewith.