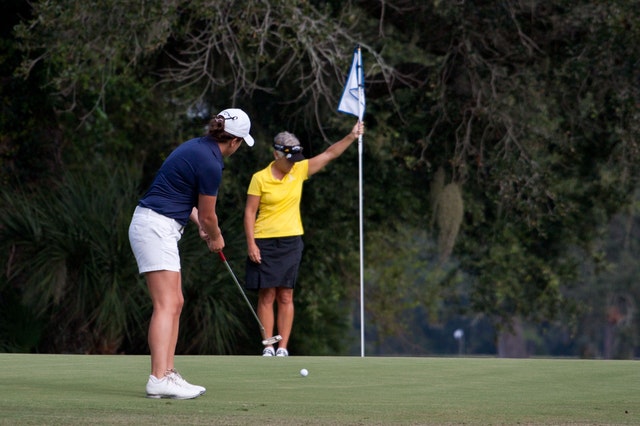 When it comes to golf apparel, fashion and function are important. That's why when you shop for items, you need to go to a shop that specializes in golf sports clothing.
If you're wondering where to buy women's golf clothes in Canada, know that your best bet is Golf Anything Canada. Here, you can search for various affordable apparel, among many other golf supplies, for every gender.
How to Shop in Golf Anything Canada
All you need to do is create a free account, and that's it! From here on out, you can shop to your heart's content.
If you're looking for specific items, you can sort the search results according to gender, size, colour, type, or category.
Upon checkout, you have the option to pay for your order with your American Express or Visa card. If you like, you can pay with your Paypal account as well.
Should you need to return the product – except for socks, undergarments, and swimwear – you can do so within 30 days. Although you're entitled to free returns, the cost of the label will be deducted from the total refund price.
When returning items, they should be:
Unopened, unused, or unworn
In new condition, including all the parts, accessories, and manuals
In the original packaging
With the original tags or tickets
How to Save Money With Preferred Membership
Since shipping rates vary according to weight and your location in Canada or the US, you can save on deliveries when you join the preferred membership ranks.
As a preferred customer, you're entitled to free shipping for a year. Returns are free but as store credit. Should you wish to get the refund back to your American Express or Visa card, you will need to shoulder the amount of the return shipping fee ($14.95).
Apart from free shipping, having a preferred customer account entitles you to early access to new offers as well.
Do note that membership is renewed automatically every year. Should you wish to cancel your membership, you need to do so before the date of renewal.
Golf Anything Canada Deals for Women's Clothing
There are a lot of items you can order from the Golf Anything Canada website. But if you're looking for great deals and offers, make sure to look for any of these products:
Adidas Brand Women's Full-Zip Vest
If you like golfing in breeze conditions, you should buy this Adidas zip vest – on sale now for only $39.99.
Even with its affordable price, it has everything you need for fashion and weather protection. Made with double-layer fabric, it can offer the ultimate defence against strong, gusty winds. With its full zip, you can adjust your vest in line with the weather.
You don't have to worry about restricted movement while wearing this vest. As it's made with soft knit fabric, it can keep you surprisingly comfortable.
Adidas Down-Filled Frostguard Jacket
With the Adidas Frostguard jacket, even the cold weather can't stop you from playing golf.
Apart from being filled with duck down and feathers, this product also features insulation and knit sleeves for ultimate warmth.
Compared to other cold-weather items, this $99.99 Adidas jacket can easily make you stand out. With its Power Berry colour, you'll be the talk of the town – whether you're on the golf course or in the clubhouse.
J. Lindeberg Brand Drive Pants
If you prefer pants when golfing, you should order this pair of $89.99 drive pants from J. Lindeberg. It boasts a classic look and has features that allow you to play throughout the seasons.
The slim-fit pants are made with waterproof and windproof polyester fabric for unrestricted playing. It also features slanted back pockets and an in-seam pocket to keep all your valuables.
J. Lindeberg Brand Gabriela Long Stretch Micro Skirt
Want to stand out on the golf course? You should order this $49.99 bright orange micro skirt from J. Lindeberg.
Although it's famous for its vibrant colour, this skirt type promises immense comfort as well. It's made with quick-dry, four-stretch material that allows you to complete an unrestricted swing.
And since this also comes with compression shorts, you don't have to worry about having an unintended peek-a-boo when playing.
Catwalk Performance Brand Classic Golf Skort
With this golf skort, you'll get the best of both worlds. It has the girly look of a skort with the comfort of a short. As it has one front pocket and two back pockets, you can keep your phone and other belongings near you as you take a swing.
More importantly, this skort is available at a very low price of only $69.99 (from $140).
Now that you know where to buy ladies' golf clothes, it's time to fill your shopping cart in Golf Anything Canada! 
SheSpeaks.ca was not involved in the creation of this content. Information contained on this page is provided by an independent third-party content provider. SheSpeaks.ca makes no warranties or representations in connection therewith.