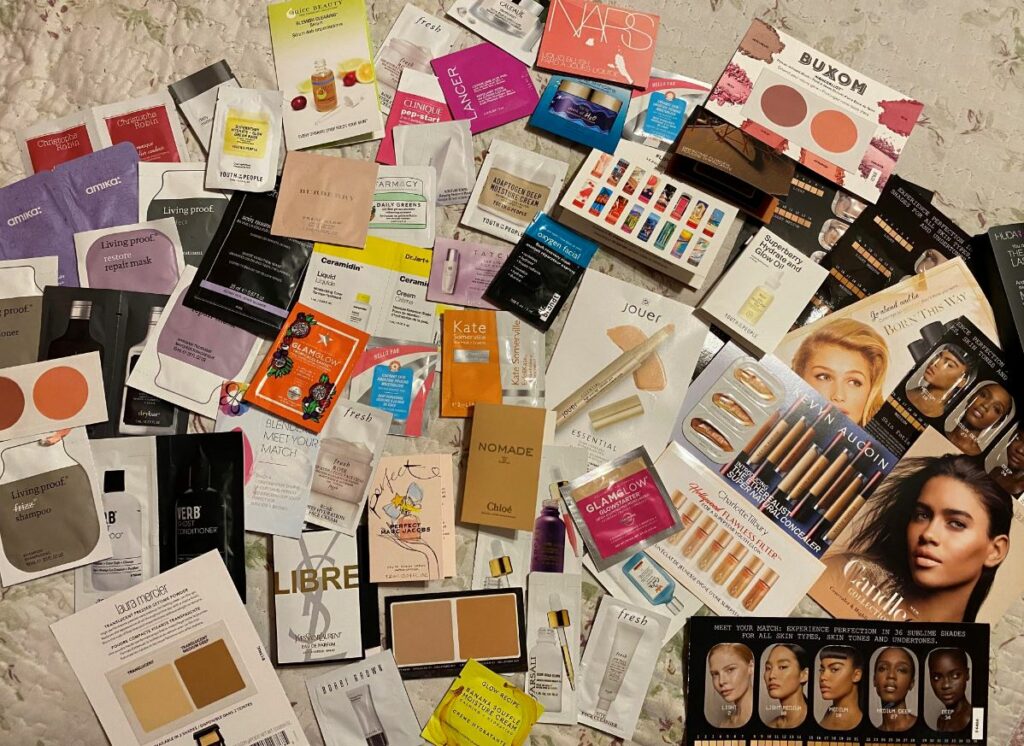 Since the time that Estee lauder gave out their very 1st "free" sample with their cosmetic products, what is more commonly recognized today as the "gift with purchase" in the beauty industries, women across the globe who love their cosmetics are always on the lookout for the best beauty freebies.
Below are a few of the beauty freebies on offer that you may not be aware of:
Two For One
It may be that you don't need the special when they on offer, but it is a good idea to pay attention when at grocery store in the hair care and shampoo aisles. In many cases you will find a "two for one" products and even shampoo bottles joined together with a hair conditioner. This is a fantastic way to save money on a product you use on a regular basis.
Birthday Clubs
The brand known as Sephora is one of the more popular when it comes to offering birthday freebies. All you need to is sign-up for the points program they have on offer and when it is your birthday just visit a store to claim your free gift. Some of the previous participants have included popular brands such as Marc Jacobs and Fresh Cosmetics.
In Store Samples
Similar to the free offers that Sephora offers, in many stores you are able to try out just about any product in a store for free. All you need to do is find a consultant and ask for sample on the product you may be interested in. The types of products include skincare, fragrances or any other product that can be spritzed or squeezed into sample containers.
Promotions
The Ultra stores that feature 21 Days of Beauty promotions often offer specials such as 50% off on items such as their Urban Decay lipsticks. To ensure you never miss out on these sales sign-up for the newsletter that Ultra offers and you will always be notified online in advance about their upcoming in-store deals.
Just Ask
When visiting even the top rated cosmetic counters you can be guaranteed that they will always have samples on offer. Don't feel embarrassed to ask if they have sample on offer as it is a clever business practice for businesses to offer sampling opportunities so that their customers can try out the brand.
Read the Latest Women's Magazines
Most of famous women's magazines particularly the types dedicated to cosmetics and skin care products will often use samples attached to the magazine for the purposes of advertising specific brands. These samples are more common in giant fall and early spring issues.
Check On Coupons
You may not be aware that in some cases a few of the cosmetic brands provide full-size free products when you present the right coupon to a retailer. This is typically not a common occurrence so look out for brands that you usually do not use as there is a variety of freebies on offer.
Check Online Free Stuff Sites
When online search for terms such as "gifts with purchase" or "beauty freebies" and you will often find entire blogs and websites dedicated to the world of freebies include Free Stuff Canada.
Avoid Swapping
There are sites that are dedicated to cosmetic swaps but it is advisable to resist this temptation. The reason for this is you may not know if the person you are swapping with has used the product or if the person has a skin issue. In addition, most of the makeup products are a breeding ground for bacteria and exchanging these bacteria with a complete stranger is really not such a great idea.
SheSpeaks.ca was not involved in the creation of this content. Information contained on this page is provided by an independent third-party content provider. SheSpeaks.ca makes no warranties or representations in connection therewith.