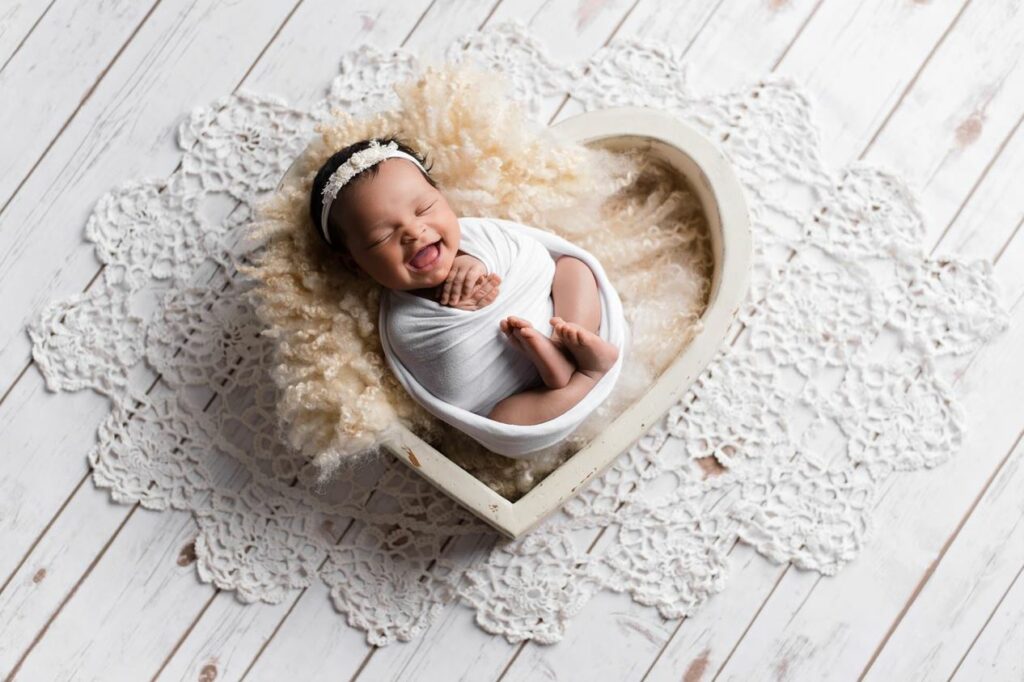 Visiting zoos and aquariums are great experiences for the whole family, but nothing compares to seeing these majestic creatures in their natural habitat. The same goes for your newborn baby! Having your newborn photography done in the familiarness of your own home gives you a personalized, luxury experience that even the most sleep-deprived new parents will remember forever.
The newborn stage doesn't last long but it's one of the best times to take their photos because once they're mobile, it's difficult for them to sit still for a photo! When you book a newborn photoshoot, you want a comfortable experience for you and your baby, and one way you can do that is by having the photoshoot in your own home.
Here are the top 3 reasons I've found that new parents may want to book their newborn photoshoot in their home rather than in a studio:
#1: Your comfort
The first 2 weeks of baby's life are the ideal time to take newborn photos, but you're still physically (and mentally) recovering from giving birth! Leaving the house for a photoshoot may not be high on your list of priorities, and may not even be possible at times. However, get your photographer to come to you and you've got all your comfort aids with you!
#2: Your baby's comfort
Your baby may just eat, sleep, and poop right now, but you may find that they start to act differently when they're in new surroundings! When your baby is comfortable, the whole family is comfortable, and the entire experience is easier on everyone. The best part of being at home in this case is having absolutely everything you may need for baby at any given moment. No worries of leaving the extra diapers or milk/formula at home!
#3: Never forget a prop
Do you have a special baby blanket, accessory, or crib mobile you want in the photos? If you're already tired from being up all night with your new babe, you may forget these special gifts and family heirlooms in the panic to get out the door for a studio photoshoot. When your newborn photographer comes to your home, you'll have everything you need and won't forget a thing!
An experienced newborn photographer knows how to take high-quality images of your baby and your new family not only in studio, but in your home. It's best to assess your needs and decide what location would suit best for your newborn photoshoot before baby arrives so you can make arrangements with your photographer! Some families love the time to get away and enjoy the studio experience, but if you're one of those people that just want to stay home during those first weeks with your newest addition, you don't have to miss out on gorgeous studio style portraits.
Amber is an accredited newborn photographer with Amber Theresa Photography and specializes in unique styled newborn photoshoots in the Greater Vancouver Area. As an in-home and studio portrait artist, she's well versed in providing the studio experience at home.