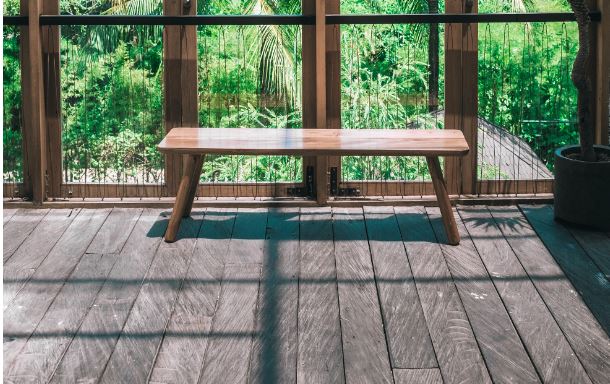 Planning a vibrant decking project is not an easy feat. You need to come up with a deck design that enhances your home's outdoor aesthetic and your property's value. That's why you need this deck buying guide. It will help you avoid making mistakes when planning a decking project.
Whether you have an old deck or want to install a new one, you need to read this guide. Decksforlife.ca covered the main types of decks you can select from depending on the design and materials used. We have also provided tips on what to do with your old deck So, if planning for a deck installation project, below are the major factors that you need to consider.
Should You Repair or Replace?
For homeowners with old decks, you have two main options to choose from- repairing or replacing the deck. If your deck is still sturdy but looks dirty or is attacked by mildew, repairs would be cost-effective Please read more info https://en.wikipedia.org/wiki/Deck_(building). What you need is a deck contractor for the deck refinishing services. But if your deck has developed huge cracks, very old style or finishing wears off pretty fast, replace it. It is the best budget-friendly option. But there are factors that will help you determine what between whether to repair or replace your old deck. They include:
The Budget
How much you're planning to spend on the old deck is an important factor. A repair project will cost you less than a replacement. So, if you're not doing well financial, repairs or refinishing makes a perfect option. You can make deck replacement on a small budget you won't get the expected results. So, depending on how much you want to spend, your deck contractor will advise on what to do.
A small budget will work great for a repair project. The money will be enough to pull off an impressive deck look if you work with a professional. It will be enough to fix worn out parts and apply a new finish. But if you can finance a replacement, it would be the best way to enhance your outdoor décor.
Deck Design
The design of the old deck can determine the kind of decking project you work on. For example, let's say your deck design is too old for the current trends. Or maybe the design of the deck does not complement the design of the house.
In such cases, only a replacement of the deck can fix the problem. You can't have the latest house design having an old deck style. In such cases, the overall appeals and value of the property will go down. But the design of the deck is perfect, go for repairs.
Conclusion
When buying a deck, these are some of the crucial factors you need to put into consideration. If you already have a deck, you need to decide between refinishing and replacing it with a new one. How much you want to spend on the decking project is an important factor to consider. Try composite deck because they offer numerous benefits over most of the available options.
Make sure that you are working with a professional deck contractor to get the best decks. They will not only help you install a perfect deck but also choose the best material for your budget. Look for experience and reputation when selecting a decking contractor near you.
SheSpeaks.ca was not involved in the creation of this content. Information contained on this page is provided by an independent third-party content provider. SheSpeaks.ca makes no warranties or representations in connection therewith.